Though out for less than a day, it seems that the raid mission, Crota's End, from the first Destiny DLC Pack has indeed been beaten.
After a full six hours, seven players from Invigorate Gaming (the same group who were the first to beat Vault of Glass on Hard difficulty) successfully completed the new raid. Their stats for the entire mission are displayed below: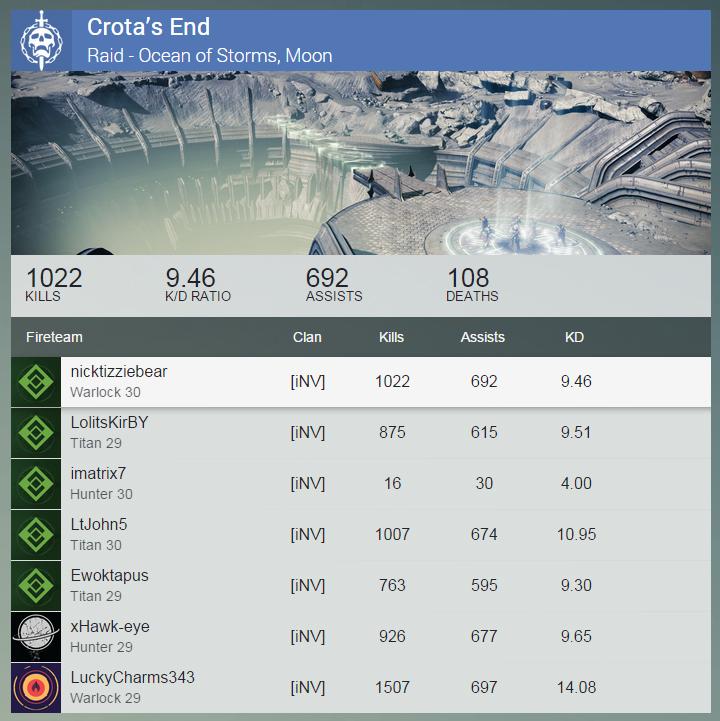 Congrats, Invigorate!