Syndicated
Free patch update for Marvel's Iron Man VR including New Game+, available today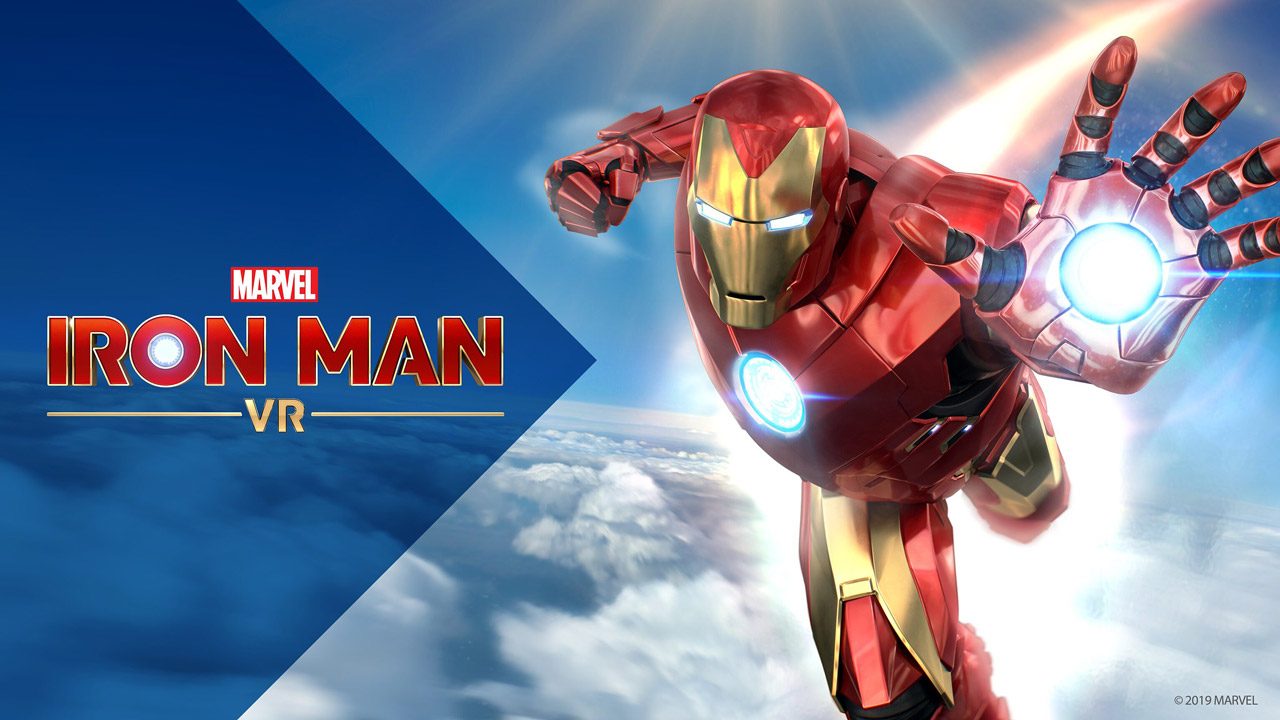 Hello everyone, my name is Blaine Higdon and I'm a gameplay designer at Camouflaj. It's been an honor to work on an IP as celebrated as Iron Man, and to do so in a way that leverages the immersive power of PlayStation VR.
I know many of you have been busy playing Marvel's Iron Man VR since it was released in early July, but we aren't done yet! Today I wanted to show you some of the content and quality of life features we will be adding to the game in a free Patch* 1.06 update launching today.
New Game Modes
We are adding two new game modes designed for those who are hungry for more.
The much-requested New Game+ will allow you to re-experience the story without giving up your Research Points and unlocks for the Impulse Armor. The New Game+ mode will only be available once you've completed the game. And if you're a hardcore player who has already mastered "Invincible" difficulty, you should definitely give the new "Ultimate" difficulty mode in the new patch for a spin to see what you're really made of!
New Weapons
Of course, if you're going to be replaying the story or challenging a new difficulty mode, why not try out some of the new weapons that can be unlocked at the Armor Station?
The Continuous Beam Repulsor
Allows you to sustain a beam for several seconds, dealing continuous damage as long as it's held.
EM Charge Cannon
It can fire a charged shot right through the hardlight shields of those pesky Skull, Revenant, and Wight drones.
Micro Swarm
A "fire-and-forget" intelligent anti-swarm weapon, great for disabling large groups of enemies.
The Gravity Bomb
Creates a singularity that traps multiple enemies in a single location and is perfect for setting up a devastating shot from the Scatter Shot or Anti Armor Missile!
New Custom Armor Decos & Challenges
Another set of eight awesome Custom Armor Decos by our character artist Chris Foster will be added to the Armor Station in the garage, along with new challenges to overcome for unlocking them. Among the eight Custom Armor Decos is the Iron Patriot, in case you missed our launch weekend promotion.
New Quality of Life Features
In addition to the new content above, we've been hard at work improving user experience.
Improved Load Times
We've improved our load times across the board, including 20-30 second decreased times when loading into Shanghai missions. A big shoutout to our engineering team for their continued efforts on this front.
Skip Cinematics without Loading on Replay
When replaying missions, either in New Game+ mode or otherwise, you now have the option to skip an upcoming cinematic without having to load into it first if you've already completed the mission at least once before.
Skippable Side Missions
Based on feedback we received for you all, we have made two story missions skippable, if you so choose. You can use the "Skip Mission" button at the globe to advance past these missions, which will count them as "completed," but you'll still need to go back and complete it if you want the trophies for them.
Remember, you can still download and launch the free demo to unlock the exclusive Molten Lava Custom Armor Deco*, and you can purchase the Digital Deluxe Edition of the game to get four extra Custom Armor Decos.
---
As we prepare to launch this update, I'm reminded of the excitement the team felt in the days and weeks leading up to the game's release. After years of development, pressing the proverbial "launch" button was both intimidating and deeply satisfying.
One thing that we understood innately — but didn't fully appreciate until our game was in the wild — was just how passionate Marvel fans are about what we were building. The development team at Camouflaj gobbled up your reviews, tweets, and videos; listening intently to what you had to say, and what you wanted more of. I hope this content update continues to make good on our initial promise: to make you feel more than ever like you are Iron Man.
Thanks for all your support… and enjoy your flight!
*Patch 1.06 and demo requires internet connection and account for PlayStation Network.
[This article originally appeared on PlayStation Blog]